LM Montgomery, Author of Anne of Green Gables
Lately I have been re-reading the journals of Lucy Maud Montgomery. She is the author of Anne of Green Gables and many other books.
LM was a Canadian and born on Prince Edward Island. She kept a journal of the happenings in her life since she was very young. Through her earlier years of life she talks about her life while on the island and the beauty of PEI.
Lucy Maud Montgomery's mother died when she was young so she was raised by her paternal grandparents. Her father lived out west so she did move there to be with her father who had remarried. But she didn't get along with his new wife and L.M. ultimately moved back to PEI.
She later became a teacher, then she worked as a newspaper woman, became an author and became a caregiver to her ailing grandmother. After her grandmother died she married a preacher and had three sons. The middle son died shortly after birth.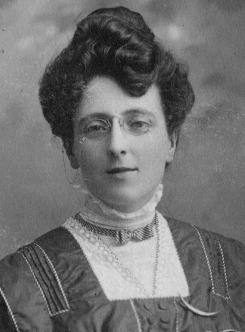 In her later years she became quite famous as an author and she was forced to use her writing to support her family as her husband was not well with his mental health. She also wasn't well with her own health. It appeared in her journals that she suffered from SAD...Seasonal Affective Disorder (lack of sunshine) because every year through the winter she just seemed to sink into the blues and depressions.
Death of An Author
There are rumours circulating about L.M.'s death. Officially it is said she had heart failure but I heard on the news awhile back that some say she might have actually killed herself.
More info on LM Montgomery.
Her last entry in her journal boasts to the idea of suicide. On March 23, 1942, Lucy Maud Montgomery wrote:
"Since then my life has been hell, hell, hell. My mind is gone - everything in the world I lived for has gone - the world has gone mad. I shall be driven to end my life. Oh God forgive me. Nobody dreams what my awful position is."
She died a month later...
Back in the 1990's I had the pleasure of visiting Prince Edward Island and fell in love with the red sandy beaches, the quaint little shops, the fog shrouded hamlets filled with lobster cages and fishing boats. PEI also boasts red and white lighthouses and a lush countryside filled with chubby black and white cows and crops of the famous PEI potatoes.
If you ever get a chance to visit the Island, grab that chance and take the ferry to the island or now you can drive over a long bridge. PEI will forever be near and dear to my heart, just as it was dear to LM Montgomery.
COMING SOON
P.S. For readers of Cowboys for Christmas - May 15, 2016 is the release date for Cowboys In Her Pocket - the sequel to Cowboys for Christmas. Check my Coming Soon page for links.
After spending ten years in a maximum-security prison Jennifer Jane (JJ) Watson got early parole and a job on a remote Canadian cattle ranch playing housekeeper to three of the sexiest cowboys she's ever met…
Spring has finally arrived at Moose Ranch and a single woman fresh out of prison shouldn't be experiencing scorching ménages with her three sexy-as-sin cowboys. But JJ's love for her men continues to grow as she gives into the fevered heat and scorching passions she feels for each of them.
Life is perfect.
Until her new life is tested when mysterious happenings occur on the ranch.
Food goes missing. A fleeting figure. An intruder during a violent thunderstorm. One of her cowboys is viciously attacked and injured. Will JJ's newfound freedom and happiness be ripped away?
Rafe, Brady and Dan never expected to get an attractive and very appealing female to help them out at their secluded ranch. But in the wilds of Northern Ontario, female companionship is rare. It's a good thing the three men like to share...
Brady, Dan and Rafe have never been happier. Their cattle ranch is flourishing and their continued desire to share the sexy woman who cares for them makes their life complete. Until danger threatens to rip everything apart…
Sequel to Cowboys for Christmas